A little Perspective...
I have another donation to mention! A huge, Watch My Loss, thank you to
Alain Lapalme
For a generous donation to diabetes research! You gift brings us up to $481.11 (2 donations pending entry)! Thanks Alain!
************************************
Ok! I thought tonight that I'd give everyone a little perspective on just what 250lbs looks like. Trust me I didn't really understand what I was up against until I started searching the internet for "Things that weigh 250LBS!"
the first item on our list tonight is a really good way to illustrate 250 lbs of fat... I give you...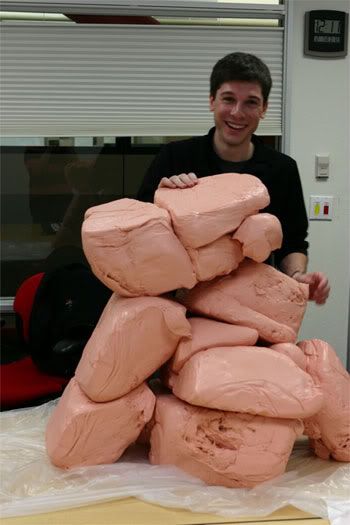 250 Lbs of Silly Putty
Can you say eewww? I know I can. Good gravey that's a lot of silly putty. Imagine carrying that around with you every day...
Ok...next we turn to the animal kingdom for a cute and fuzzy if not dangerous in a "don't corner me or my cubs or I'll scratch your eyes out and eat your splean while wearing your entrails for a hat" sort of fashion. Seeee 250Lbs can kill you in more than one way... I give you...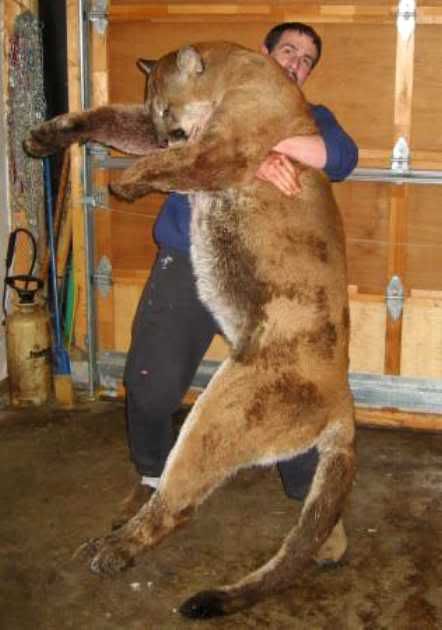 250LB Mountain Lion (cougar)
The subject of our next image not only weighs 250lbs but is named after a tasty treat that if eaten on a regular basis could cause someone to gain 250 extra lbs...I give you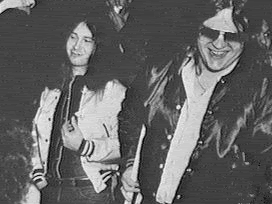 250lbs of rockin' Meatloaf


And last but not least a child hood idol of mine. I guess it goes to prove that when we mature we must sometimes lose childish things...I give to you...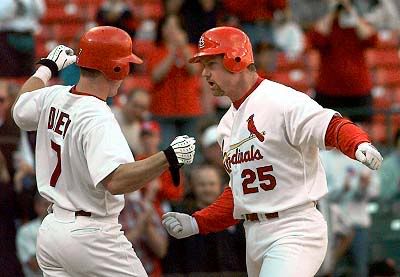 Mark "Mr. 70 home run in 1 season" Mcgwire
Big Mac
Agent Orange
One half of the Bash Brothers


That's right folks I'm acctually carrying around the equivalent of Mark Mc-freaking-gwire on me in addition to my own lean body mass...Yikes...
I guess I have my work cut out for me... ;)